Hip Replacement surgery is very effective and should offer you freedom from the pain and discomfort of an arthritic hip.
Knee Replacement surgery will help those with osteoarthritis and patients who are suffering from severe knee joint pain.
Shoulder replacement surgery is for those suffering from chronic shoulder pain and loss of mobility in the shoulder joint.
Atlanta Orthopedic Surgeon
Ortho Sport & Spine Physicians has an Atlanta board-certified, fellowship-trained orthopedic surgeon who specializes in treating a wide range of hip treatments, knee treatments and shoulder treatments for injuries and conditions. Using state-of-the-art, cutting edge techniques and advanced skill, we offer a tailored approach to treatment that is catered to each patient's age, lifestyle, goals and activity level. For many years, we have faithfully served the residents of Atlanta and helped countless patients find relief from their pain and other symptoms, regain their independence and return to an active and fulfilling lifestyle.
With our years of training and clinical experience, the doctors at Ortho Sport & Spine Physicians are highly qualified to provide a number of surgical treatments for shoulder, hip and knee conditions and injuries. We take a unique approach to treatment that involves doing everything possible to preserve the native joint before considering total joint replacement. Our orthopedic surgery practice one of Atlanta's leading innovators when it comes to stem cell therapy: the only treatment currently available to reverse the joint disease process and preserve the joint indefinitely. We are also an advocate of replacing only the parts of a joint that are worn out, not the entire joint, whenever possible. By taking this alternative approach, we are able to offer better results with faster recovery times and less pain and to provide better solutions for younger, healthier and more active patients.
If you are suffering from chronic back or neck pain, you can visit our Ortho Sport & Spine Physicians back pain website using the following links: Back Pain Doctors and Minimally Invasive Spine Surgery.
Hip, Knee and Shoulder Replacement Surgery
If you are considering hip, knee or shoulder replacement surgery and are looking for customized, advanced orthopedic care, you can put your trust in Ortho Sport & Spine Physicians. Our dedicated team are pleased to offer the following surgical solutions for patients in Atlanta and the surrounding areas:
• Hip resurfacing
• Direct anterior approach hip replacement
• Gender-specific total knee replacements
• Tourniquet-free knee replacements
• Patient-matched knee replacements
• Shoulder replacements
• Outpatient total joint replacements
In addition, we provides a wide range of nonsurgical and minimally invasive treatments including stem cell injections, stem cell surgical implantation, corticosteroid injections and more. After a thorough evaluation, we can recommend a treatment plan that is tailored to your individual needs.
Don't let chronic hip, knee or shoulder pain and mobility issues slow you down and keep you from living an active and fulfilling life. Instead, schedule a consultation with us today by contacting our Orthopedic Surgeon or calling us at (678) 752-7246. We look forward to serving you with caring, customized orthopedic care.
Excellence in Orthopedics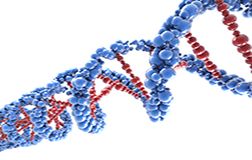 Ortho Sport & Spine Physicians offers patients stem cell treatments for a variety of uses. Stem cell treatments can sometimes reverse the early symptoms of arthritis.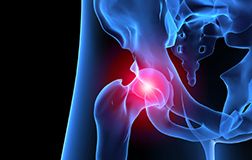 Hip resurfacing is a surgical alternative to total hip replacement. If you are a candidate for hip resurfacing, our physicians will clearly explain the benefits.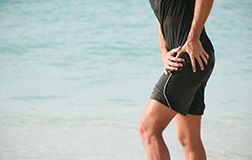 Anterior Hip Replacement surgery allows for hip replacement without having to cut through major muscle groups and allows for a much faster recovery.