Atlanta Patellofemoral Syndrome Treatment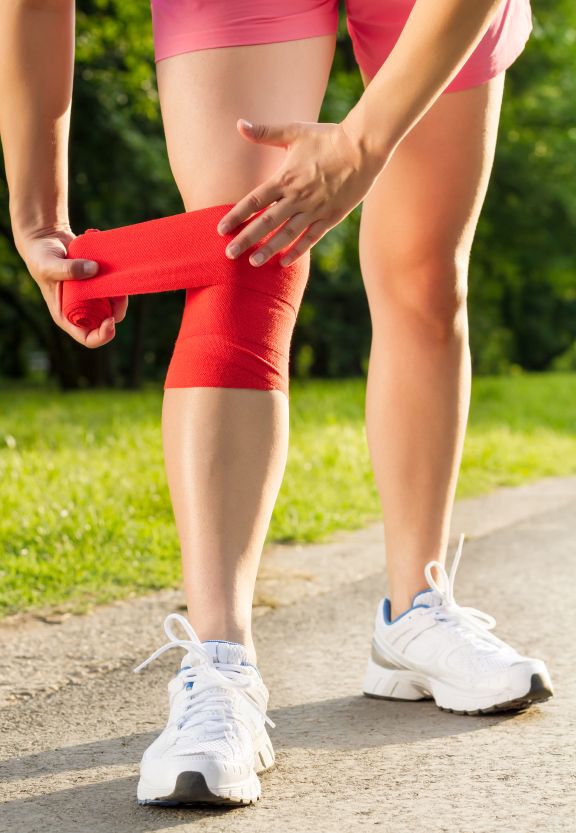 Ortho Sport & Spine Physicians is Atlanta's trusted orthopedic surgery practice when it comes to treating Pattellofemoral Joint Syndrome and other disorders of the knee. As double board-certified, fellowship-trained orthopedic surgeons, we are highly qualified to provide non-surgical and surgical treatment for this painful condition. We offer customized knee treatment plans that are catered to each patient's specific age, lifestyle goals and activity levels. Using the most advanced treatments and techniques, we have helped countless individuals in Atlanta with Pattellofemoral Syndrome find relief from their pain and other symptoms, improved function and mobility and a better quality of life.
Symptoms of Patellofemoral Joint Syndrome
The most common symptom of Patellofemoral Joint Syndrome is pain under the knee cap where the knee connects to the thighbone. This pain can occur when walking down stairs, kneeling, squatting or sitting with the knees bent for a long period of time. In most cases, our physicians start out with conservative treatments such as rest, ice, compression and elevation (RICE) used in conjunction with anti-inflammatory medications. In severe cases, surgical intervention is needed to explore the problem and realign any structures in the knee joint that are out of place. When surgery is necessary, we make every effort to preserve as much of the native joint as possible. He also utilizes advanced treatments such as stem cell therapy to stimulate the body to heal itself.
You do not have to continue to suffer from Patellofemoral Knee Joint Syndrome and miss out on the activities you enjoy. Instead, contact our Atlanta Patellofemoral Syndrome Treatment Specialists or call our orthopedic practice today at (678) 752-7246 and schedule a consultation with one of our doctors. After a thorough evaluation, we can recommend a treatment plan that is tailored to meet your needs. We look forward to serving you with caring, customized orthopedic care.