Atlanta Knee Osteoarthritis Treatment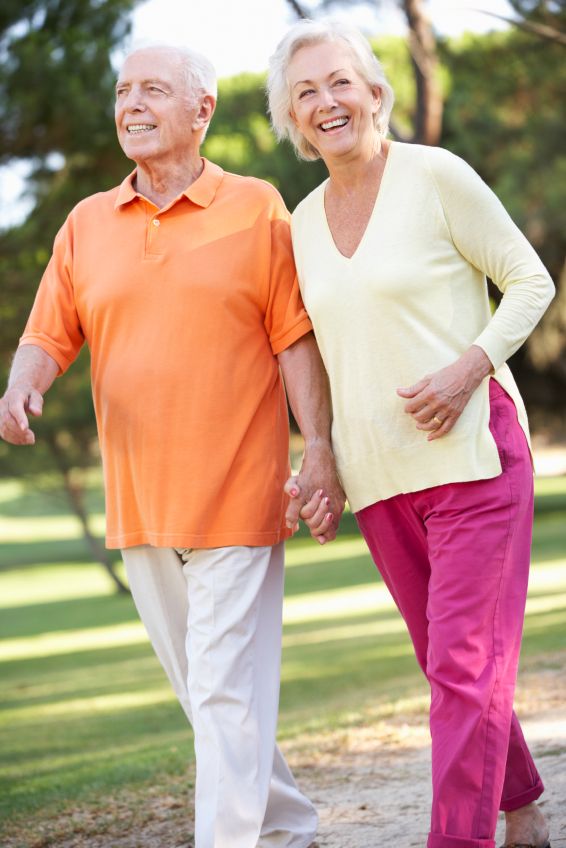 If you have arthritis of the knee and are seeking an effective treatment, you can turn to the caring professionals from Ortho Sport & Spine Physicians. For more than ten years, we have faithfully served the residents of Atlanta with caring, customized orthopedic care. As board-certified, fellowship trained orthopedic surgeons, our physicians are highly qualified to provide a wide range of cutting-edge treatments for knee arthritis including stem cell therapy, partial knee replacement surgery, total knee replacement surgery and more.
Unlike the cookie cutter approach you will find with many orthopedic surgeons, Ortho Sport & Spine Physicians offers customized knee treatment plans that are tailored to each patient's age, lifestyle, goals and activity level. Using the most advanced surgical and nonsurgical techniques, we have helped countless patients in the Atlanta area find relief from their knee osteoarthritis symptoms so they can return to an active and fulfilling lifestyle.
Knee Osteoarthritis Symptoms
We can help you find relief from the pain and other symptoms caused by knee osteoarthritis. Symptoms of knee osteoarthritis will vary from person to person, but may include:
• Stiffness
• Pain with movement or use
• Limited range of motion or mobility
• Pain that causes you to limp or not be able to bear weight fully
• Locking or buckling of the knee joint
If you are experiencing these symptoms, schedule a consultation with one of our orthopedic surgeons today. After a thorough evaluation, we will recommend a treatment plan that is tailored to our specific needs.
Your treatment plan may include any combination of rest, lifestyle modifications, physical therapy, stem cell therapy, medications (oral an/or injected) and surgery. If surgery is needed, we will make every effort to preserve as much of the knee joint as possible. We will also employ the most minimally invasive techniques possible to help you achieve effective results with the least amount of pain and downtime. In many cases, your procedure can be performed as outpatient surgery, in the comfort of our ambulatory surgery center that is located on-site.
Causes of Knee Osteoarthritis
Knee arthritis can be caused by a variety of factors including wear and tear associated with the aging process or repetitive motion, autoimmune disease that causes the body to attack the tissues and supporting structures in the knee joint, trauma or injury. Regardless of the cause of your knee arthritis symptoms, the dedicated team at Ortho Sport & Spine Physicians are here to help you find relief. If you are suffering from arthritis of the knee joint, please contact our Atlanta Knee Osteoarthritis Treatment Specialists or call our orthopedic practice today at (678) 752-7246 to schedule an appointment. We look forward to serving you with caring, customized orthopedic care.